Malvasia di Candia
Originally from the island of Crete, also known as "Malvasia Rossa", not for the colour of the skin, but the reddish tone on the fresh shoot.
The bunch is big, cone shaped with medium sized, golden yellow coloured grapes.
It is the base of the Frascati and gives a yellowish coloured wine that is full, fresh, delicately scented, tangy, dry and often characterised by a final slightly bitter taste.
Malvasia del Lazio
Also known as "spotted Malvasia"due to the spots on the grapes that acquire a splendid transparent wax colour.
The bunch is medium sized, usually cone shaped and with a consistent skin. It gives a full-bodied wine, with hints of pale yellow and strong fruity, intense and fresh aromas.
Trebbiano Toscano
Mainly diffused in Tuscany and Umbria, it also spread over time to Lazio. The bunch is big with a cylindrical-conical shape.
It ripens from the end of the month of September and October. It gives a good, fresh and crisp wine.
Trebbiano Giallo
Also known as "Greco" to quote the author Malan (1906), it has a medium bunch, with a compact, cylindrical-
conical shape. It gives wine a light, toasted almond aroma.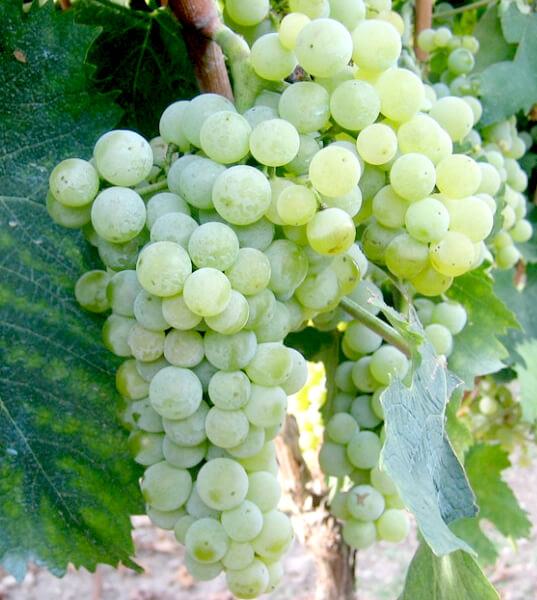 Bombino Bianco
The origins of this vine variety are uncertain, but it is probably native to the Iberian peninsula and later spread under the Roman offensive. The shape of the bunch that recalls a child perhaps brought about the name. The grapes are round, with a thick, greenish coloured skin. Its characteristics give wine a light, yet clear tropical fruit scent.